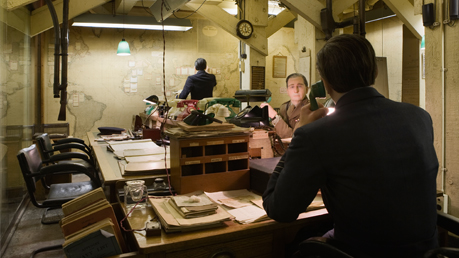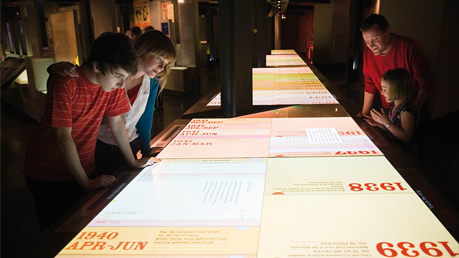 Galleries & Museums
Churchill War Rooms
Admission:

Adult: £19.00


Offer Expires:

Location:

Clive Steps, King Charles Street, London SW1A 2AQ

Phone number:

020 7930 6961

Nearest Station:

London Charing Cross
Discover the stories hidden beneath the streets of Westminster in the Cabinet War Rooms. Explore the underground bunker that protected the staff and secrets at the heart of Britain's government during the Second World War as Churchill and his inner circle plotted the route to allied victory.
Walk in the footsteps of Churchill and glimpse what life would have been like during the tense days and nights of the Second World War. See where Churchill and his War Cabinet met and step back in time in the Map Room, which has remained exactly as it was left on the day the lights were switched off in 1945.
Discover more about the life and legacy of Britain's great wartime leader in the Churchill Museum where visitors can hear extracts from Churchill's rousing wartime speeches and delve into Churchill's life story, focusing on objects relating to all periods of his life from early childhood to his State Funeral.
Visit website
Show more information >
Attraction Savings
Savings:

£

Price after savings:

£
Map
Directions
Opening Times
FAQs
Map
Key:
Nearest Station
Local Attractions
Hotels
Theatre
Local or destination train station
{{$index+1}}

{{station.title}} {{station.distance | number:1}} miles
Directions
Clive Steps
King Charles Street
London
SW1A 2AQ
Opening Times
Monday

09.30 - 18.00

Tuesday

09.30 - 18.00

Wednesday

09.30 - 18.00

Thursday

09.30 - 18.00

Friday

09.30 - 18.00

Saturday

09.30 - 18.00

Sunday

09.30 - 18.00