London Bridge Experience and London Tombs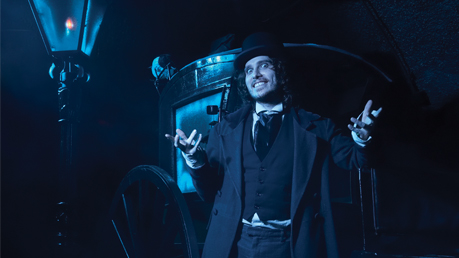 Theme & Adventure Parks
London Bridge Experience and London Tombs
Admission:

Adult: £24.00


Offer Expires:

Location:

2-4 Tooley Street, London SE1 2SY

Phone number:

0800 043 4666

Nearest Station:

London Bridge
The London Bridge Experience & London Tombs is one of London's top award winning attractions offerings its visitors two attractions in one offering both history and horror.
Take a gruesome trip through the dark history of London's most famous bridge that includes bloody Roman soldiers and giant rats but be sure to keep your head when you meet the executioner! Then plunge into a former plague pit; the London Tombs where your pulse will race and your throat will grow sore from screaming at the UK's top scare attraction!
Watch out for our special seasonal shows including our hair raising Halloween special Phobophobia!!
Visit website
Show more information >
Attraction Savings
Savings:

£

Price after savings:

£
Map
Key:
Nearest Station
Local Attractions
Hotels
Theatre
Local or destination train station
{{$index+1}}

{{station.title}} {{station.distance | number:1}} miles