Twickenham World Rugby Museum & Stadium Tour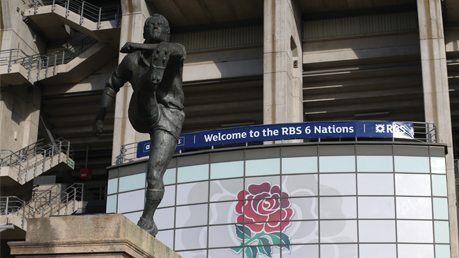 Sports & Recreation

Galleries & Museums
Twickenham World Rugby Museum & Stadium Tour
Admission:

Adult: £20.00


Offer Expires:

Location:

Twickenham Stadium, Rugby Road, Twickenham, Middlesex, TW1 1DS

Phone number:

020 8892 8877

Nearest Station:

Twickenham
On a Twickenham guided tour access some of the most exclusive parts of the Stadium. Have a seat in the England dressing room, absorb the atmosphere in the royal box and imagine the roar of the crowd as you run out of the players' tunnel to take in the view pitch side.

The World Rugby Museum gives a unique insight into this magnificent sport. People of all ages and nationalities can follow the history of the game from its origins in Rugby School to the present day. Discover why people love rugby, from the grass-roots game to the elite sport, and get the stories behind some of the greatest players, matches and tries - with a little humour thrown in.

Highlights of the museum  include: Play Rugby Zone to test your skills; a glittering array of trophies including the Calcutta Cup and film and video footage re-living some of rugby's most memorable moments.
Visit website
Show more information >
Attraction Savings
Savings:

£

Price after savings:

£
Map
Directions
Opening Times
FAQs
Map
Key:
Nearest Station
Local Attractions
Hotels
Theatre
Local or destination train station
{{$index+1}}

{{station.title}} {{station.distance | number:1}} miles
Directions
Rugby Road
Twickenham
Middlesex
TW1 1DZ