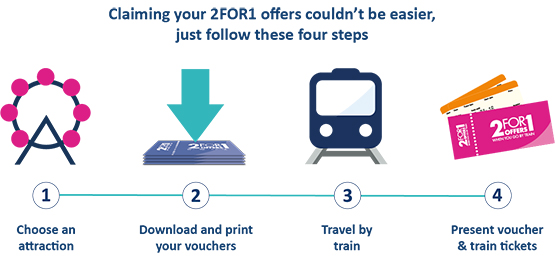 There are just so many Things To Do in London and the South East! Days Out Guide has over 150 2FOR1 offers for London and because there are also lots of free things to do, it really needn't be as expensive as you think!
Read our feature articles to spark off new ideas for a perfect day out: experience Historic London, embrace Literary London, visit some creature features, and more.
Even a little planning before you go will ensure you uncover the best places and thoroughly enjoy your visit. Don't forget our Free London pages, with lots of tips and ideas for free galleries, museums, and parks and green spaces for a cheap day out.

Search Things To Do in London
Top London 2FOR1 Offers
2FOR1 London Exhibitions
2FOR1 London Landmarks
2FOR1 London Theme Parks
2FOR1 London Theatre