Battersea Park Children's Zoo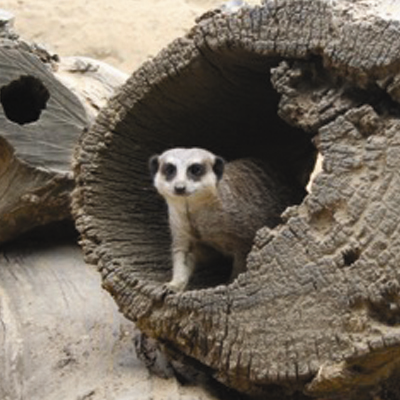 Zoos, Farms & Wildlife
Battersea Park Children's Zoo
Admission:

Adult: £8.95


Offer Expires:

Location:

Battersea Park, Chelsea Gate, London SW11 4NJ

Phone number:

020 7924 5826

Nearest Station:

Battersea Park
Children love the adventure playground at Battersea Park Children's Zoo, with its sand and water play areas, a real tractor and life-sized fire engine. But there's so much more to explore at Battersea. Kids can have fun helping to feed the farm animals, or spying on the meerkats in the secret lookout tunnel.
There are plenty of amazing animals to see and learn about, including monkeys, snakes, pigs, donkeys, ring tailed lemurs, rabbits, emu, chipmunks, coati, wallabies and chickens. Watch pot-bellied pigs Wiggle and Piggle snuffling in the mud, or listen to the parrots squawk. 
With feeding sessions and special events all year round, from Hedgehog Days and Snake Days to Monkey Mayhem and Bug Hunt Bonanzas, there's a world of learning and adventure.
Admission price subject to change from Easter 2016.
Visit website
Show more information >
Attraction Savings
Savings:

£

Price after savings:

£
Map
Directions
Opening Times
FAQs
Map
Key:
Nearest Station
Local Attractions
Hotels
Theatre
Local or destination train station
{{$index+1}}

{{station.title}} {{station.distance | number:1}} miles
Directions
Battersea Park
Chelsea Gate
London
SW11 4NJ
Opening Times
Monday

10:00 - 17:30

Tuesday

10:00 - 17:30

Wednesday

10:00 - 17:30

Thursday

10:00 - 17:30

Friday

10:00 - 17:30

Saturday

10:00 - 17:30

Sunday

10:00 - 17:30