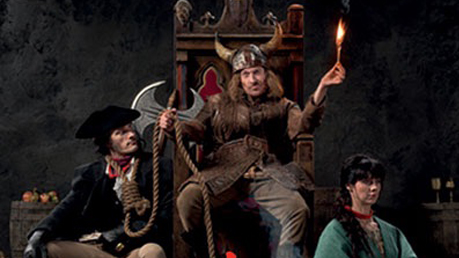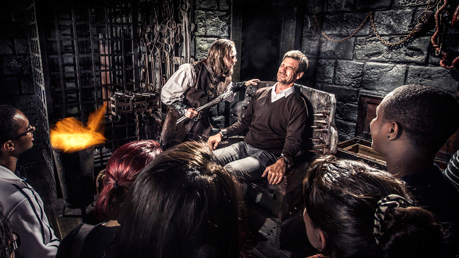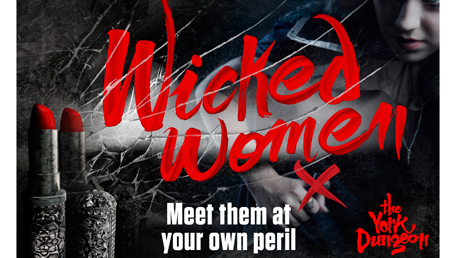 Theme & Adventure Parks
The York Dungeon
Admission:

Adult: £15.95


Offer Expires:

Location:

The York Dungeon, 12 Clifford Street, York YO1 9RD

Phone number:

0871 423 2260

Nearest Station:

York
Wicked Women of York - 17 to 31 October: The Home of Halloween, The York Dungeon, will bring you face to face with the infamous and most Wicked Women of York. Visitors will be plunged into a cool, cloudy day in York's Market Square, in 1649. The Spring Assizes are underway and 21 criminals are awaiting their fate.

Nobody tells stories like we do: exciting, scary and bloody funny.
With a full cast of brilliant actors, 11 shows, rich sets and special effects, we'll take you on a unique 70 minute thrill-filled journey through 2000 years of York's murky past.  
Meet a full cast of infamous villains, rogues and rascals.  There are hold-up ahead courtesy of Dick Turpin, Eric Bloodaxe is staying true to his name and things are heating up for the witches. Experience the back-breaking work of the torturer, come clean in our hilarious courtroom, get lost in the labyrinth and feel the pus-ridden effects of the plague. Literally.
Now bolder, better and funnier with all new surprises - we're York's must-see attraction.

Visit website
Show more information >
Attraction Savings
Savings:

£

Price after savings:

£
Map
Opening Times
Accessibility
FAQs
Map
Key:
Nearest Station
Local Attractions
Hotels
Theatre
Local or destination train station
{{$index+1}}

{{station.title}} {{station.distance | number:1}} miles