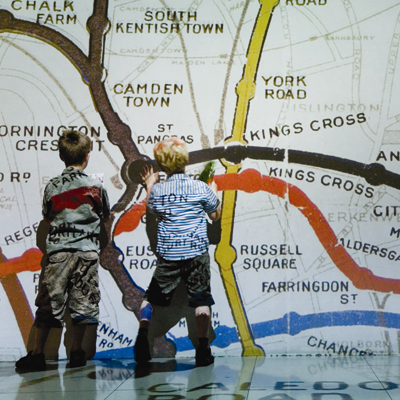 Exhibitions & Events

Galleries & Museums
London Transport Museum
Admission:

Adult: £16.00


Offer Expires:

Location:

Covent Garden Piazza, London WC2E 7BB

Phone number:

020 7565 7298

Nearest Station:

London Charing Cross
Discover the story of London's transport system, and how it shaped the lives of people living and working in the Capital. By conserving and interpreting the city's transport heritage, London Transport Museum offers people an understanding of the Capital's past and engages them in the debate about its future.
For more information please visit ltmuseum.co.uk.
Visitors can enjoy:
A dramatic 'World Cities' walk.
Exciting exhibitions in the Exterion Gallery: Goodbye Piccadilly: From Home Front to Western Front (until 19 April 2015).
Even more for families. Children can play and learn in the Exchange and all aboard galleries.
Explore the history of public transport, marvelling at the world's first underground steam train.
Upper Deck Café serving morning coffee, lunch and afternoon tea throughout the day. 
A small picnic area is situated in the main gallery.
Kids go free.
Visit website
Show more information >
Attraction Savings
Savings:

£

Price after savings:

£
Map
Directions
Opening Times
FAQs
Map
Key:
Nearest Station
Local Attractions
Hotels
Theatre
Local or destination train station
{{$index+1}}

{{station.title}} {{station.distance | number:1}} miles
Directions
Covent Garden Piazza
London
WC2E 7BB
Opening Times
Monday

10:00 - 18:00

Tuesday

10:00 - 18:00

Wednesday

10:00 - 18:00

Thursday

10:00 - 18:00

Friday

11:00 - 18:00

Saturday

10:00 - 18:00

Sunday

10:00 - 18:00